Community Challenges appear regularly in-game where all Tycoons contribute toward the Transport or Production of large amounts of Resources in a week's time

to earn Rewards for the entire Transport Empire Community: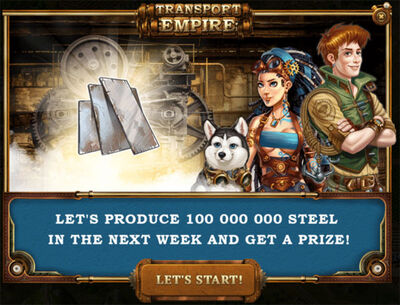 The Tehine tribe has developed a revolutionary metalworking technique! But they don't have a lot of resources in their lands. Help these ingenious people, and they will reward you with awesome spare parts made using their new technologies. We need to get ⭐100,000,000⭐ units of steel

in one week!
August 15th, 2016